Providing, since 2011, impartial services in Floor Slip Testing; Floor Safety Risk Assessments; Expert Witness Testimony in Slip Injury Claims; Pendulum Test Equipment Sales; and Training in Floor Testing Equipment.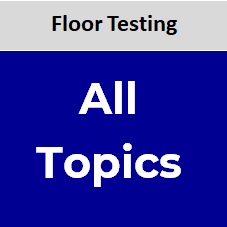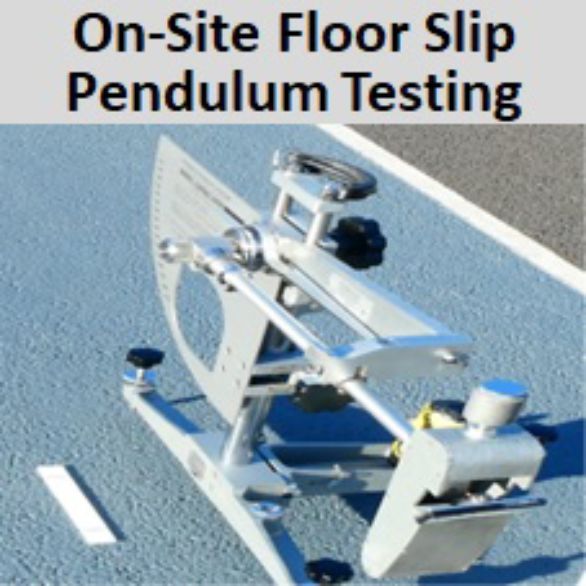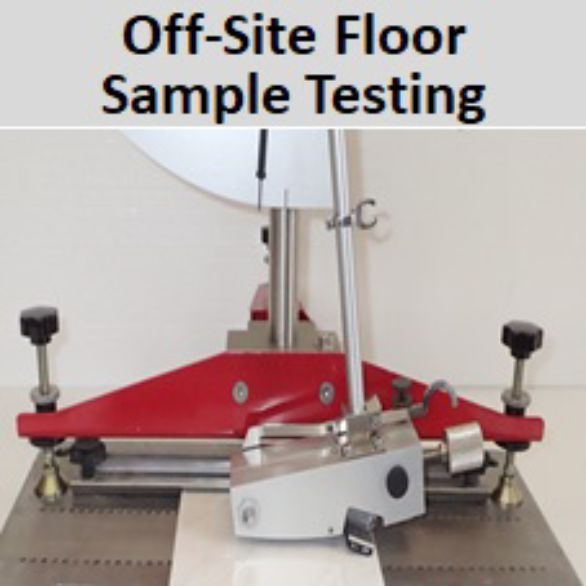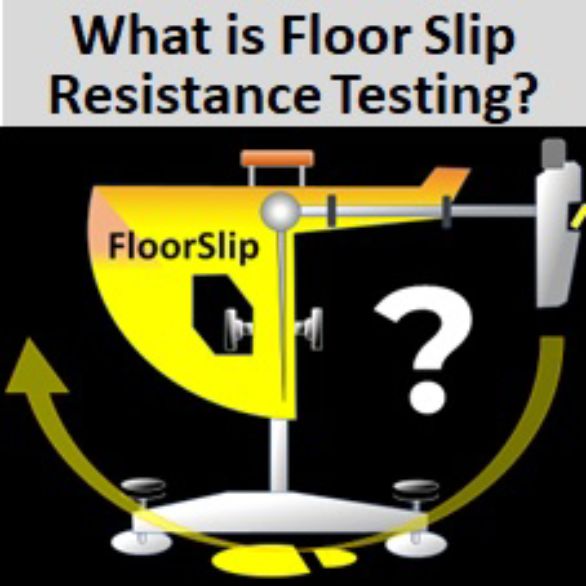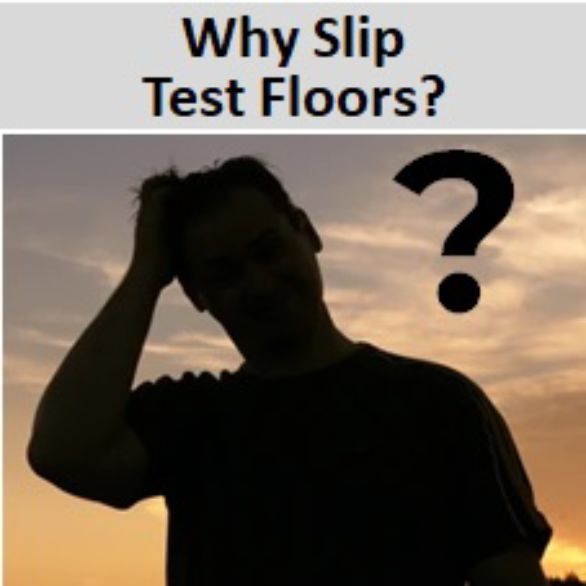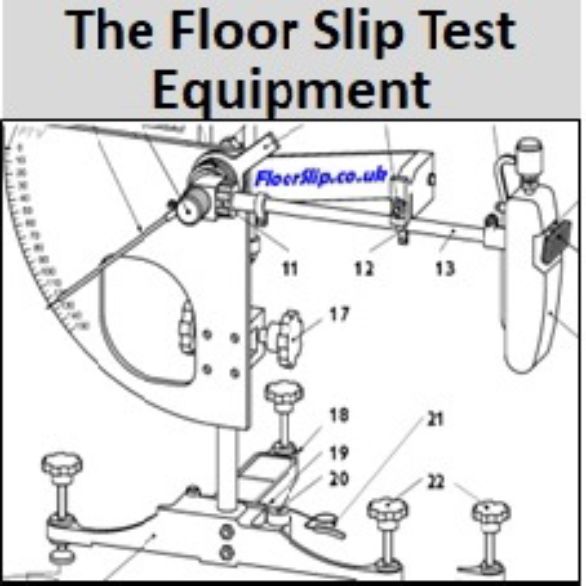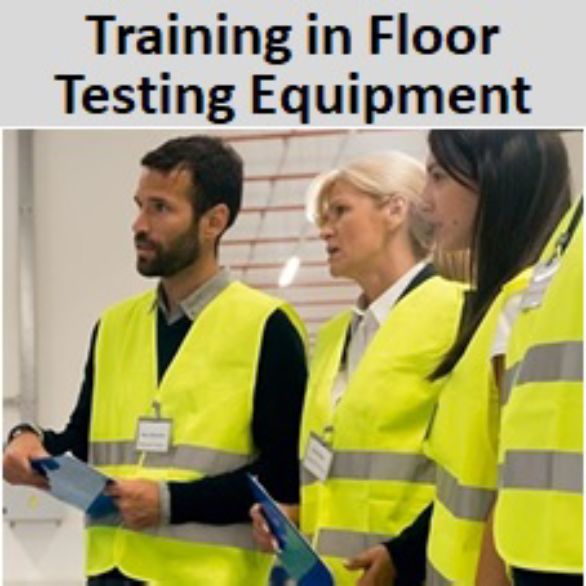 ---
Who FloorSlip are...
FloorSlip are professional engineers who specialise in in Floor Slip Testing and 'Expert Witness' assessments having conducted since 2011, thousands of floor tests and hundreds of Slip Injury Expert Witness Reports across England, Scotland and Wales covering Pubs to Castles and Embassies to Cruise Ships
Contact FloorSlip UK (North) - Telephone: 07774 32-32-67
Contact FloorSlip UK (South) - Telephone: 07506 55-99-52
---
Choosing Safe Floors that meet UK Laws
We do not sell floors, but we can advise you what consitutes a Safe Floor for your Customers and Employees; you have a Legal Duty of Care to Ensure Floors meet the UK Courts and HSE Regulations for Safe Floors
---
More info about Floor Testing and related subjects...
Can't find what you are looking for? Try OUR SERVICES
'Floor Slip Testing' is conducted to Ensure Safe Floors for anyone from employees through to customers and visitors. It is achieved by using the On-Site Floor Pendulum Testing or Off-Site Tests on Floor Samples. Testing determines a PTV (Pendulum Test Value).
The ideal Floor Slip Testing Result for 'Low Potential of Slip' is ≥ 36PTV particularly when a floor is wet when 90% of slips and falls occur (UK HSE data) reducing the probability of slip to 1 in 1 million.
Pendulum Floor Testing is carried out to EN-16165 (Replacing BS-7976-2) & UKSRG Guidelines.
---
Slip Injury Claims
Where a person is injured in a slip and fall, then acting for Claimant (Pursuer) or Defendant, FloorSlip can provide Impartial Expert Witness Services and Court Compliant Reports to Slip Injury Lawyers and individuals pursuing a slip injury accident claim. We have 11 years of experience and conducted hundreds of cases. The service includes on-site floor testing, slip locus appraisal and assessment of documentation. Desktop Slip Injury Reports are also available where access is denied, or the site is overseas, or the flooring has been inadvertently (or deliberately) 'removed'.
---
New Floor Testing Equipment Sales
FloorSlip supply NEW Quality Bult UK Manufactured Pendulum Test Equipment built and Calibrated, Overhauled and Repaired to British / European Standards. The Floor Slip Testing Equipment is recognised by the UK HSE and UK Courts in Slip Injury Claims as trustworthy.
NOTE - This floor testing equipment is not cheap internet imports which you may struggle to get spares/repairs for, or struggle to get the annual floor testing equipment calibration certificate. In some cases, imports won't even give accurate test results!
---
Training in Floor Testing Equipment
Regardless of whether you Purchase Floor Test Equipment through us or have your own that you need training upon, or a refresher course, we can oblige you.
Training courses in Using the Floor Slip Testing Equipment are Conducted AT YOUR SITES at one price for up to 6 persons saving you the cost of hotels, travel and time away from the business.
Training normally lasts about 3-4 hours and is charged at a very affordable Prices for Floor Test Equipment Training.
---
FAQ'S in Floor Testing and Slip Injury Claims
On the surface, Floor Testing may seem very simple, but behind the scenes there are hundreds of technical and legal questions in respect to Floor Testing, Floor Safety and in Slip Injury Accident Claims. Our comprehensive database of Frequently Asked Questions (FAQ's) on Floor Testing and Slip Injuries can help you to find the right answers...
Or, just Contact FloorSlip today to get directly through to an Agent
---
Advice on Flooring and Floor Safety
FloorSlip do not sell floors, it would be a conflict of interest for the independent and impartial services we offer. We do however, have a large amount of experience in flooring, and 'What is a Safe Floor?. It is unfortunate that a majority of the sellers of floors have minimal understanding of 'What an R-Rating is?' Or 'What a suitable Pendulum Test Value should be?'.
If it says 'anti-slip' on the packaging or has an R-Rating then it must be OK, mustn't it? 'NO' - many slips occur because of this incorrect belief.
We suggest you Contact FloorSlip to find out more about Floor Safety, and talk directly to our test specialists who can fully advise you on the pitfalls to avoid.
---
Floor Testing Standards and Laws
EN-16165 and the UKSRG* Guidelines are the mainstay of documentation underpinning floor testing across the UK. EN-16165 is the new and comprehensive joint British and European standard (released 31 Jan 2021) replacing the aging and less comprehensive BS-7976-2. The UK Slip Resistance Group (UKSRG)* produces Operator Guidelines on Floor Slips and Trips written around EN-16165 and in conjunction with the UK Health and Safety Executive (HSE). There are also many other standards used for example by flooring providers and when requested, FloorSlip will test to the standards and test results expected by you.
*The UKSRG quote on their website...'world-leading independent authority on slip resistance. The Group aims to promote a greater understanding of the causes and prevention of slips',
---
Contacting FloorSlip
Select the email link ► info@floorslip.co.uk
or Telephone FloorSlip ...
On your phone? Click on the link to take you directly to the number.
On your PC? You may have to load an App on your PC to connect.
FloorSlip UK (North) - Telephone: 07774 32-32-67
FloorSlip UK (South) - Telephone: 07506 55-99-52